Get yourself the entire product line because... you deserve it!
Includes:
The Ultimate Boardgame Backpack
Set of 10 Elastic Box Bands (five 8" & five 11")
Dragon Carabiner
Dice Case & Tray
Playmat Drybag of Doom
Padded Waist Strap
Quad-Mod Gaming Module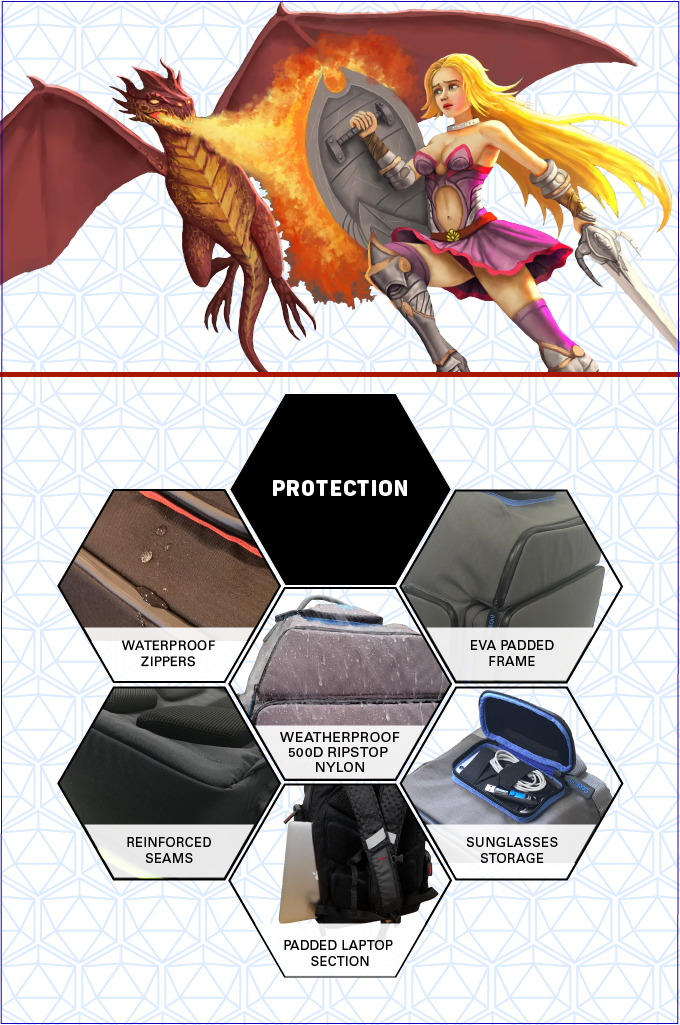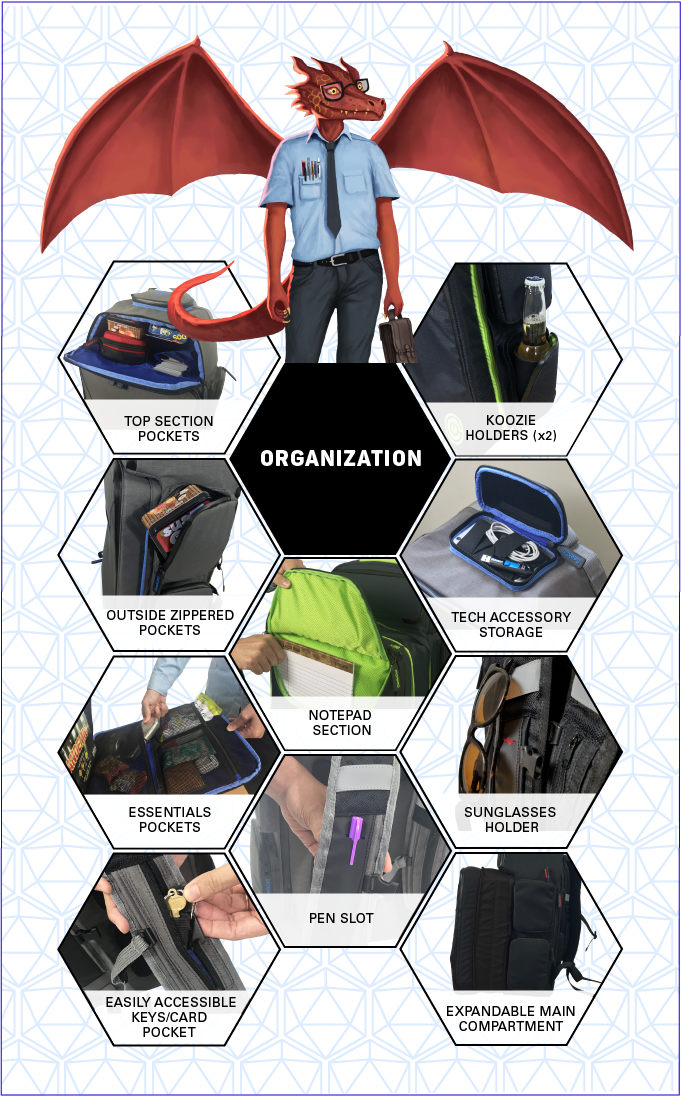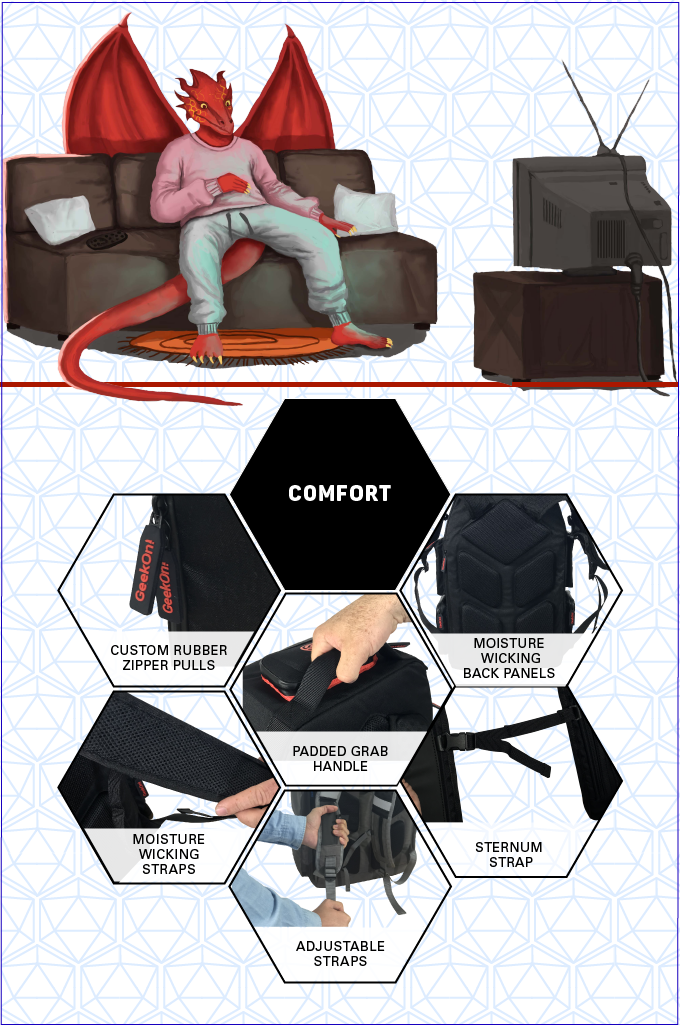 ** DISCLAIMER - GeekOn! Accepts no liability in the event you forget you're wearing the backpack due to the extremely comfortable design and get caught between subway doors on the way to or from game night.**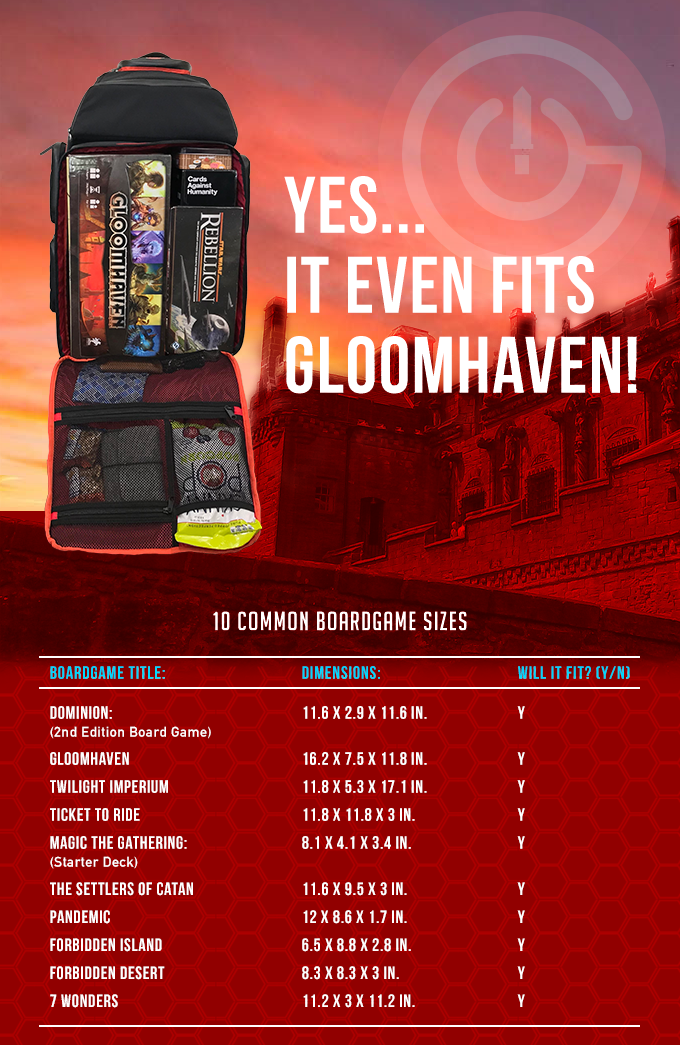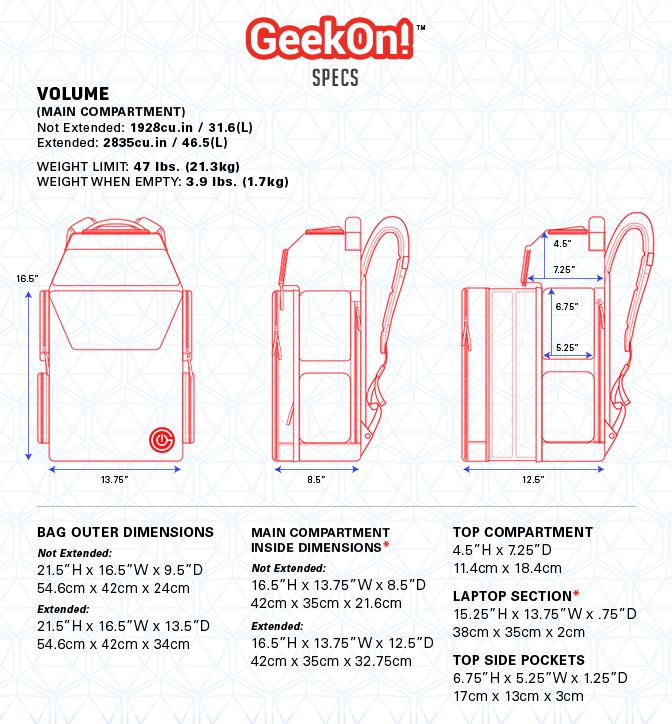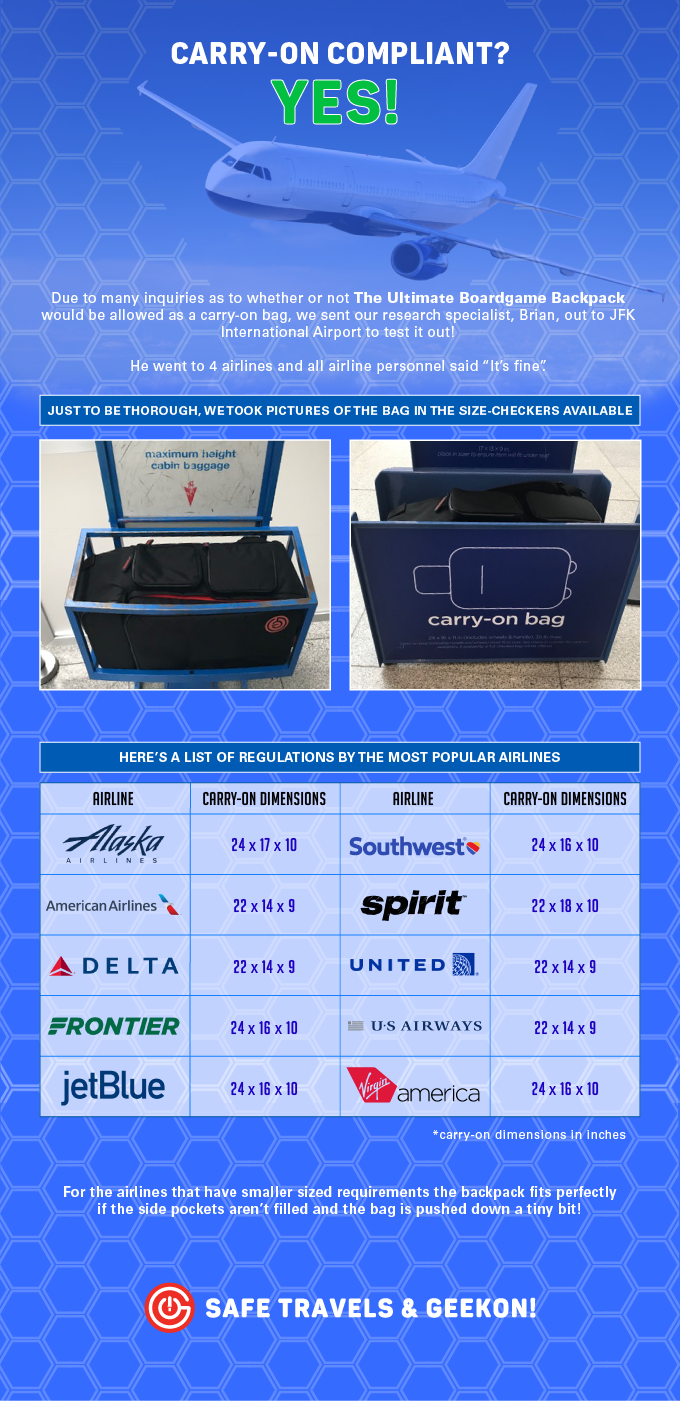 Questions about assembling The Ultimate Boardgame Backpack? CHECK OUT THE DEMO VIDEO HERE!
Bulk Discounts:
Buy 2 - 3 and get 10% off
Buy 4 or above and get 15% off
Can't wait to get to use it!
East coast US here. Just received my bag and accessories. I am very pleased. Wonderful feel and quality! Cant wait to get to use it!
Here to say that the backpack fits Smash Up's Bigger, Geekier Box! I'm so thrilled. (It does not fit Red Dragon Inn 5, but to be honest, I wasn't expecting it to. XD Glad to have the bands for the box, though. It's seen much better days.) Slowly loading up with games, though I don't have any travel plans in the future. I just wanna see what kind of load out I can get with it. It did feature in my Dresden Files Lite RP last night, though. We were playing ourselves and in-game me ran back to grab my backpack and create a ridiculous inventory list because you never know when a magical gift (complete with wrapping paper) or some crystal dice or some stuffed animals might come in handy on a mission.
Got my backpack today and all the extras that were included or added. Everything is in great shape with no damage or major issues (the zippers are a little stiff when closing but that should loosen up a bit with use). Checked so see if my largest game boxes will fit and they do (though obviously not all at the same time). All in all, I am both impressed by the quality and pleased with my decision to back this product (13th of 16 projects backed, and 5th fully delivered). Looking forward to seeing what new items GeekOn! comes up with.
Got my backpacks in Chicago and I must say freaken amazing. All components and bags in great condition. Thank you geekon.