Get yourself the entire product line because... you deserve it!
Includes:
The Ultimate Boardgame Backpack
Set of 10 Elastic Box Bands (five 8" & five 11")
Dragon Carabiner
Dice Case & Tray
Playmat Drybag of Doom
Padded Waist Strap
Quad-Mod Gaming Module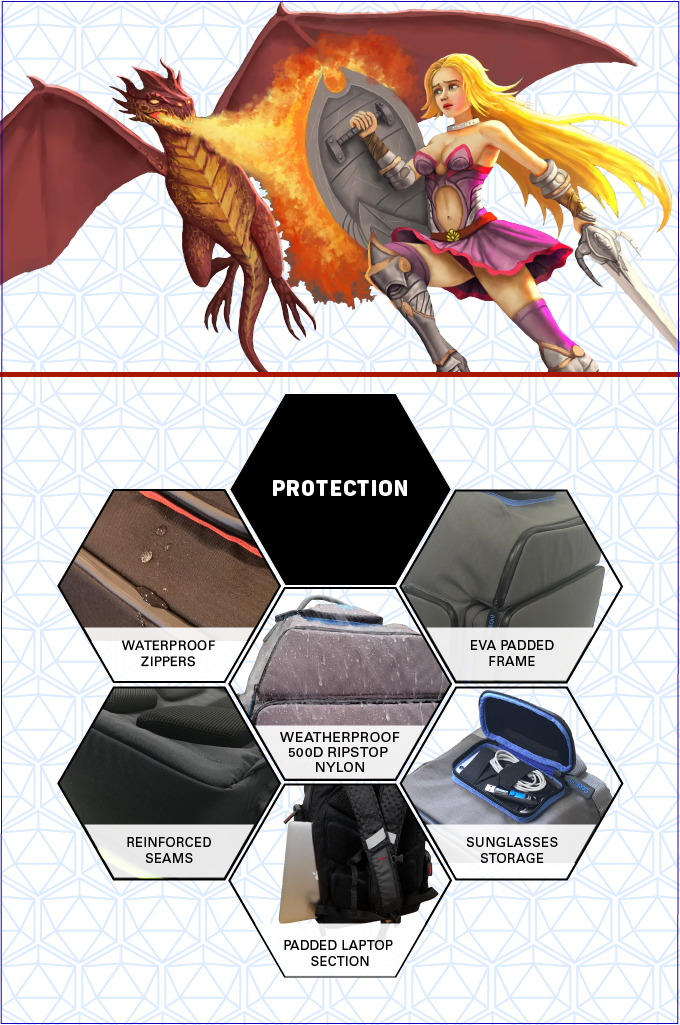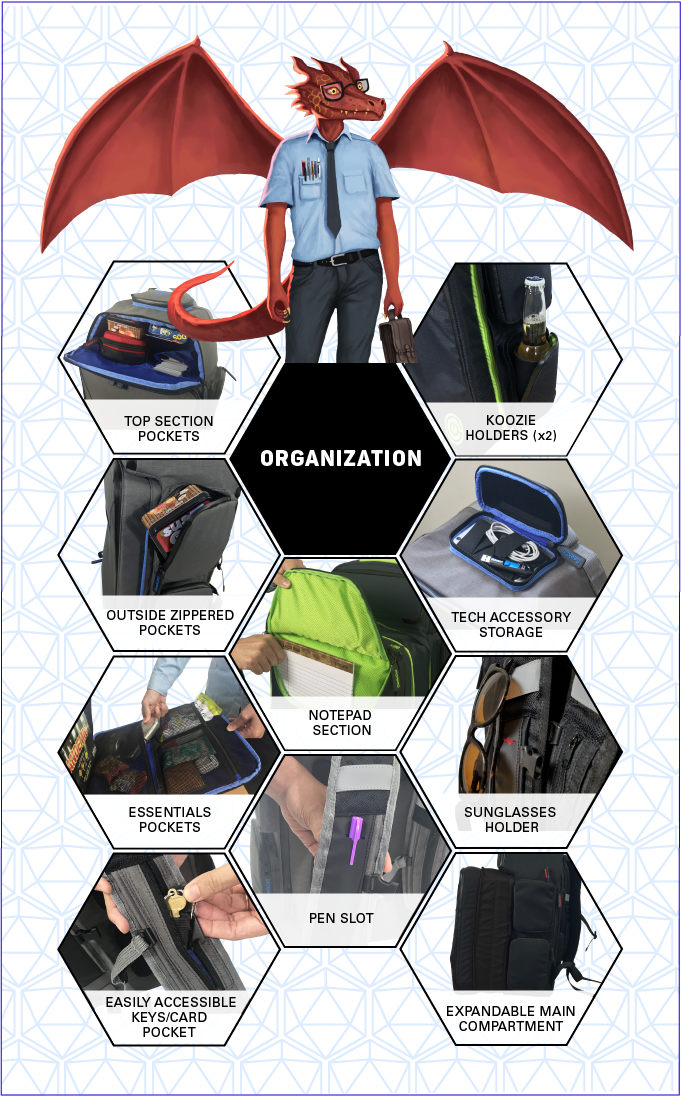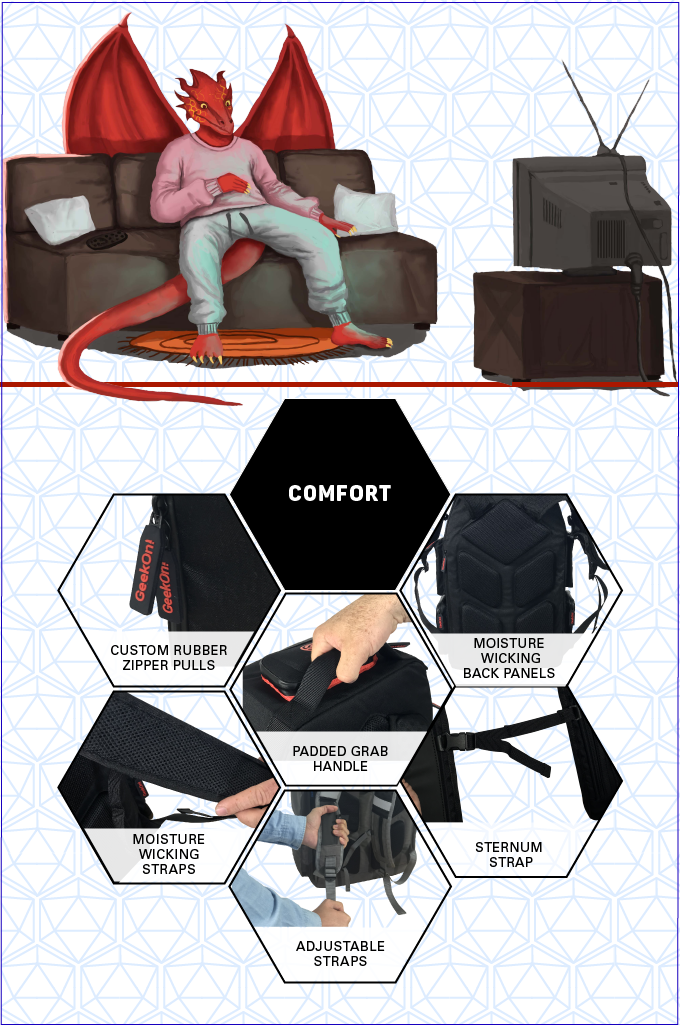 ** DISCLAIMER - GeekOn! Accepts no liability in the event you forget you're wearing the backpack due to the extremely comfortable design and get caught between subway doors on the way to or from game night.**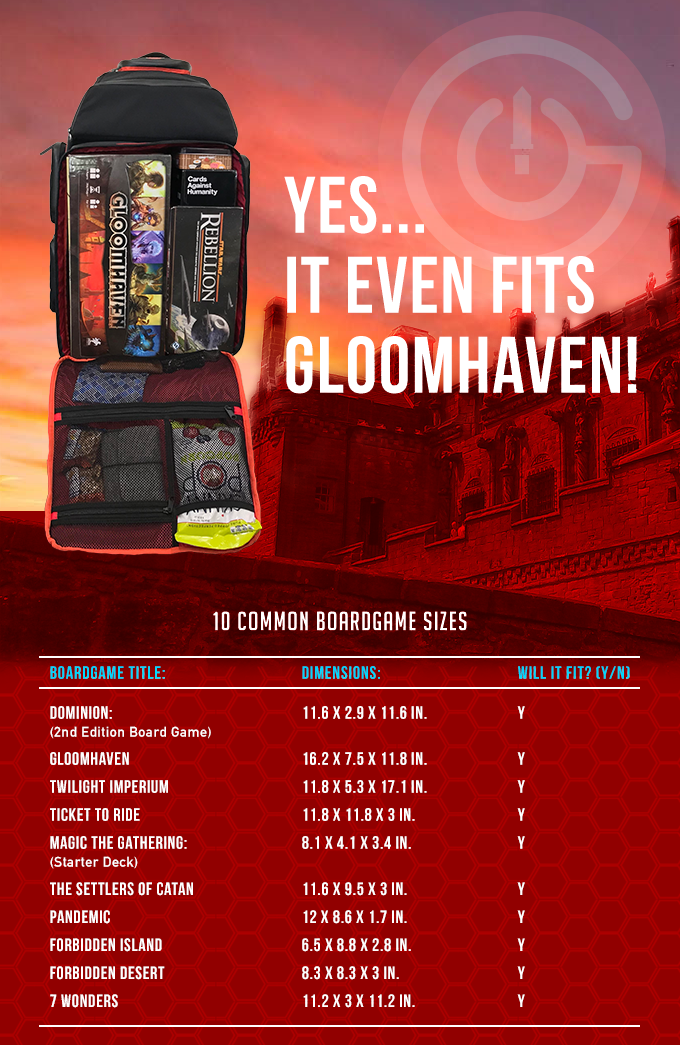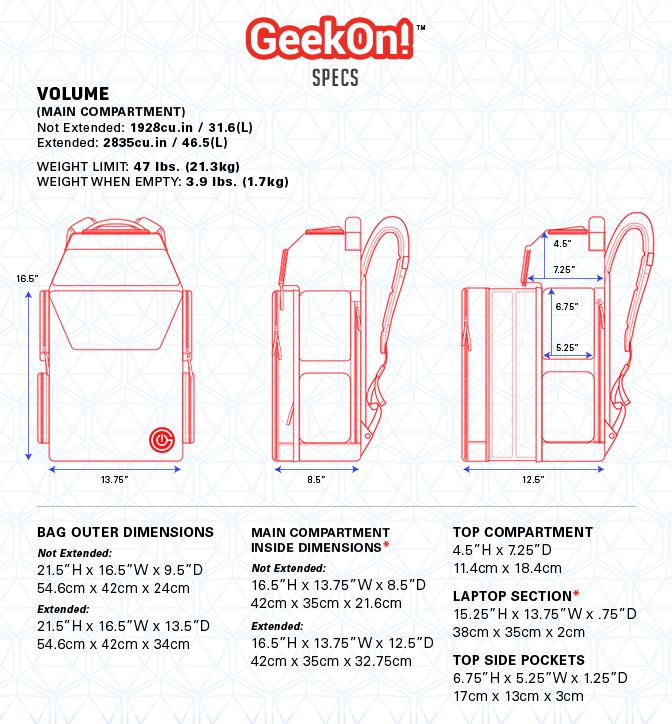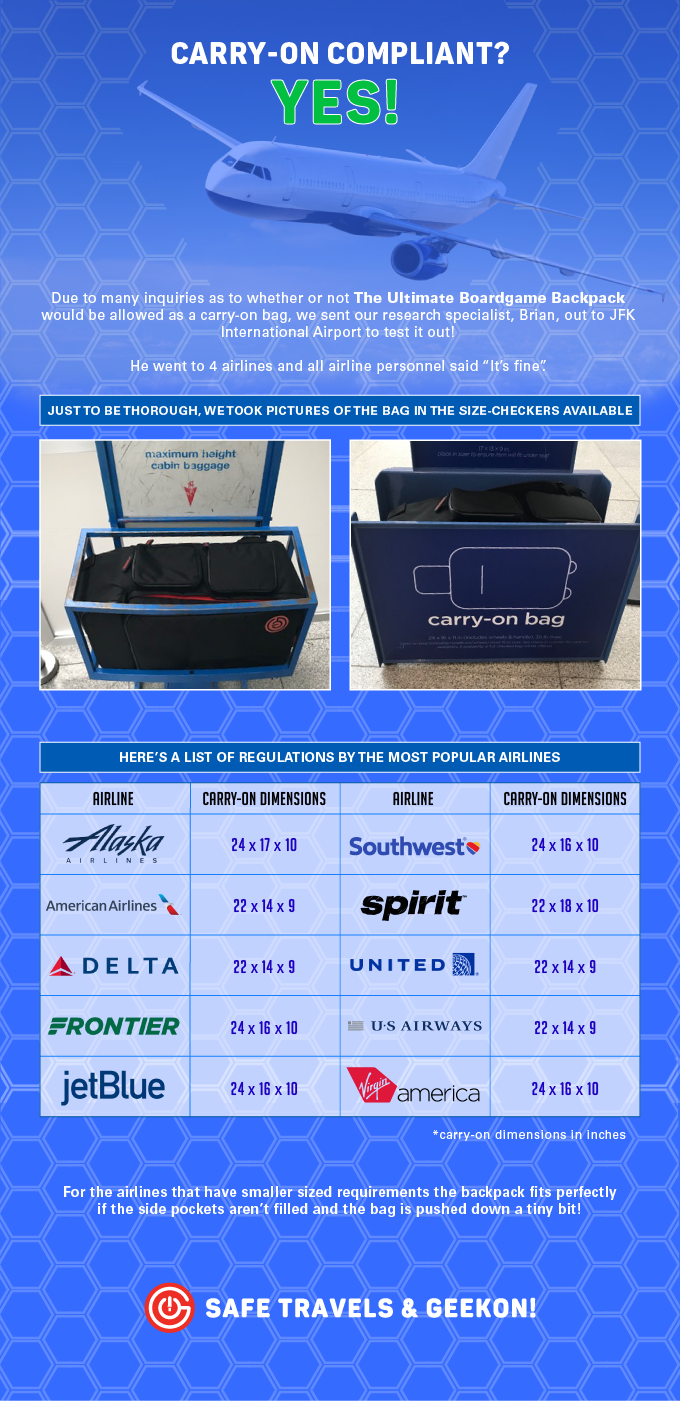 Questions about assembling The Ultimate Boardgame Backpack? CHECK OUT THE DEMO VIDEO HERE!
Bulk Discounts:
Buy 2 - 3 and get 10% off
Buy 4 or above and get 15% off