Yes, you need a dice case & tray!
Dice aren't meant to touch tables or the carpet you walk on with your sweaty bare feet! They are meant to touch velvet; Velvet that's included in our GeekOn dice trays. Our dice case holds up to 30 dice, featuring waffle foam to protect your dice!
(dice not included)
Features:
Fits inside the GeekOn backpack

Detachable Velvet lined dice tray designed to keep the dice from touching game pieces

Available in 2 colors (Grey/Black, Red/Black) That's a 50% chance of choosing the right color

Holds more dice than you need
*Back to playing Rising Sun*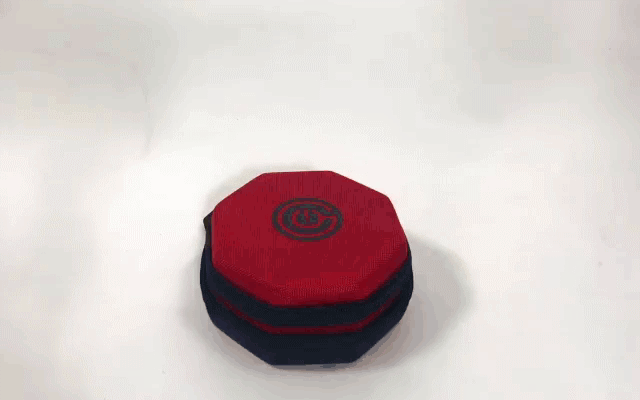 Dimensions:
Diameter - 5.8"
Dice Case height: 2.9"
Bulk Discounts:
Buy 2 - 3 and get 10% off
Buy 4 or above and get 15% off
Picked these up at Gen Con and I must say these were the best things I got from the entire show!
Perfect travel dice case and rolling tray
These are much sturdier and well built than I thought thy would be based on the pictures but I am so happy I bought this set that I had to go back again and buy the gray color too!
This is an extremely well made dice carrier and tray. The geekon team was brilliant in adding foam inserts to prevent rattling while transporting. It's strong and durable. Great product and I'm so happy.
Just picked up my dice tray kit and couldn't be happier! High quality look and the hex tray is the perfect size. This will serve me well. Thanks guys!