Yes, you need a dice case & tray!
Dice aren't meant to touch tables or the carpet you walk on with your sweaty bare feet! They are meant to touch velvet; Velvet that's included in our GeekOn dice trays. Our dice case holds up to 30 dice, featuring waffle foam to protect your dice!
(dice not included)
Features:
Fits inside the GeekOn backpack

Detachable Velvet lined dice tray designed to keep the dice from touching game pieces

Available in 2 colors (Grey/Black, Red/Black) That's a 50% chance of choosing the right color

Holds more dice than you need
*Back to playing Rising Sun*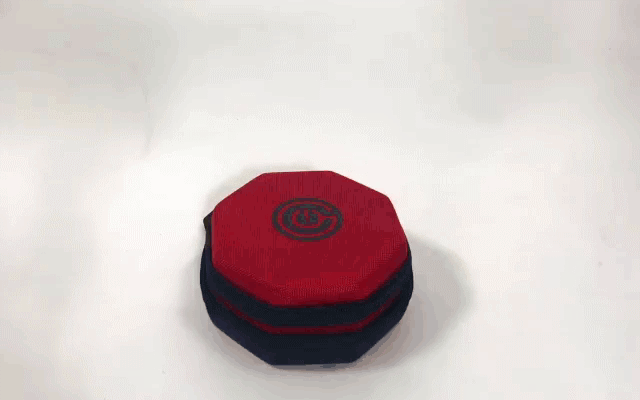 Dimensions:
Diameter - 5.8"
Dice Case height: 2.9"
Bulk Discounts:
Buy 2 - 3 and get 10% off
Buy 4 or above and get 15% off